Urgent Care Services
Monkeypox Testing and Vaccines
In Napa, Sonoma and Benicia
Get Tested for Monkeypox in Napa, Sonoma and Benicia
In response to the global health emergency related to Monkeypox, the Urgent Care + TeleHealth clinics in Napa, Sonoma and Benicia now offer send out Monkeypox testing. We offer easy online appointments, and you can also come in on the same day without an appointment.
Monkeypox is an uncommon illness caused by the Monkeypox virus. This virus belongs to the variola family, which also includes smallpox. Scientists discovered the virus in 1958, and the first case in a person was recorded in 1970. Primates, rodents and possibly other mammals can get this virus or spread it to people. The symptoms of Monkeypox are similar to those of smallpox, but much milder. Monkepox rarely causes severe illness or death. Smallpox caused the death of about one-third to one-half of people who got infected.
According to the departments of public health, Monkeypox has been detected in Napa and Solano counties.

How We Help
Open on the weekend.

Most insurance plans are accepted.

Walk-ins are accepted without appointments.

Quick and easy online appointments.

Start with a telehealth visit if more convenient.

Discounts for self-pay patients using HSA/FSA.
Urgent Care + TeleHealth is managed by Dr. Ian Ahwah, an emergency medicine physician with 25 years of clinical experience. Our doctors, medical providers and support staff treat you with dignity and protect your privacy.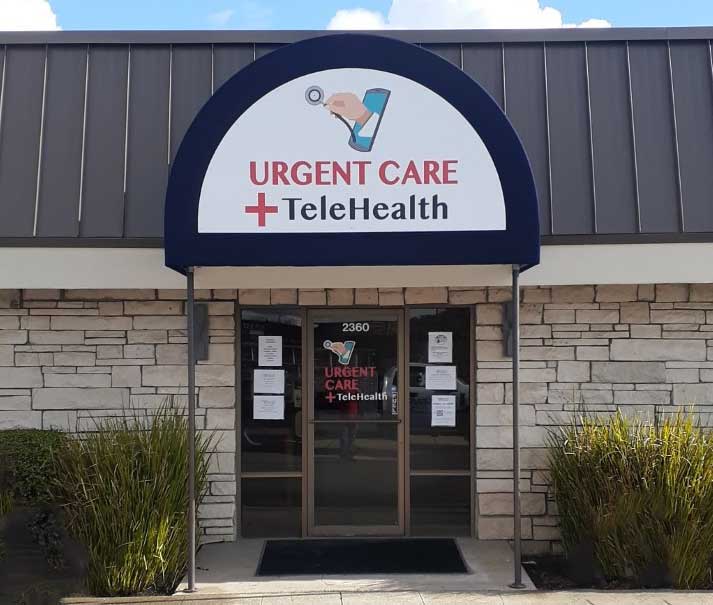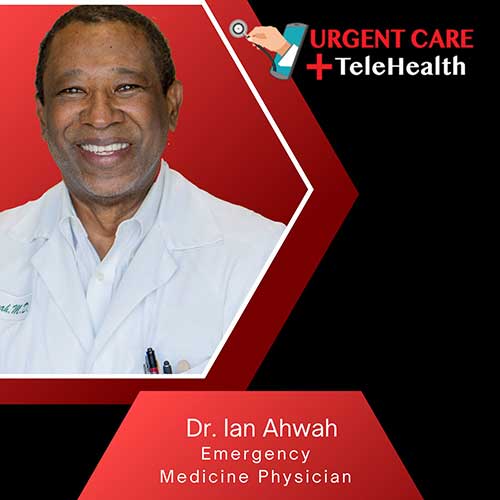 What Are the Symptoms of Monkeypox?
The primary symptom of Monkeypox is an itchy rash that may be painful. The rash usually looks like pimples or blisters. The rash goes through several stages. It eventually causes scabs to form. Once the scabs fall off, you're no longer contagious. Severe Monkeypox infections may cause some scarring where the scabs developed.
Some other symptoms of Monkeypox infections include fever, chills, headache and muscle or joint pain. Headache and backache may also develop. You may feel exhausted. Many people develop respiratory symptoms, such as a sore throat, nasal congestion, or cough. Your lymph nodes, especially those in your neck and near your jaw, may swell.
You might only get the rash. Some people get the rash then develop other symptoms, while others develop the general symptoms before getting the rash. You could get a few of the symptoms or all of the symptoms of Monkeypox.
Can You Catch Monkeypox?
Monkeypox is spread in many ways. You can get infected if you have a cut or opening in your skin and your skin comes into contact with material from a lesion. For example, if you use a towel that was used by someone with an active Monkeypox infection, material from the lesions could transfer to your body from the towel. Direct skin-to-skin contact also spreads Monkeypox. Sexual contact, including oral, anal or vaginal intercourse, massage, kissing and touching may spread the virus. A mother may pass the virus to her fetus through the placenta or to her baby during childbirth.
How Long Does a Monkeypox Infection Last?
Most Monkeypox infections are self-limiting. The illness usually lasts for about two to four weeks. You can spread Monkeypox as long as you have any lesions or scabs.
Is Monkeypox Testing Covered By Insurance?
Yes, most insurance companies pay for Monkeypox testing if you have current symptoms of Monkeypox infection. You may be required to pay a copay or deductible for testing if your insurance plan requires it.
What Type of Monkeypox Test Is Available At Urgent Care + TeleHealth's clinics in Napa and Benicia?
At Urgent Care + TeleHealth, we offer a PCR test for Monkeypox. PCR testing involves collecting a small sample of material from a Monkeypox lesion. This sample is processed in an outside lab. In the lab, the PCR test makes millions of copies of the genetic material from the lesion in order to check for the presence of Monkeypox virus.
What Treatments Are Available for Monkeypox?
Individuals who are at high risk of complications or severe illness from Monkeypox may be able to receive the antiviral medication Tecovirimat(Tpoxx). This includes children under the age of eight years, people with compromised immune systems, pregnant and breastfeeding women and people with a medical history or current diagnosis of atopic dermatitis. Tpoxx may also be given to people with a severe case of Monkeypox. The CDC maintains these medications as part of the Strategic National Stockpile. The Tpoxx was developed to treat smallpox, which is another virus closely related to Monkeypox. These medications interfere with the ability of the virus to infect your cells and make more copies of itself. However, it has not received FDA approval to treat Monkeypox.
Is There a Vaccine for Monkeypox?
Yes, there is a vaccine available for Monkeypox. The recommended JYNNEOS vaccine consists of a two-dose series. The doses are given several weeks apart. About two weeks after the second dose, your body should be able to produce antibodies against the virus that causes Monkeypox. The Monkeypox vaccine is currently in short supply. The CDC is releasing more doses to healthcare providers each week.
Testimonials
What They Say

"Friendly and efficient staff! Made an appointment the night before, easy process. Good location too."
"I was greeted promptly and taken back in a timely manner. Both the assistant and the PA were friendly and professional. I'm very happy with the care I received."
"Really nice people there and very professional services. I highly recommend!"