DOT Physicals Specialist in Napa, Sonoma and Benicia (For Class A or Class B Commercial Drivers License)
Urgent Care and TeleHealth
Occupational Medicine & Urgent Care located in Napa, Sonoma and Benicia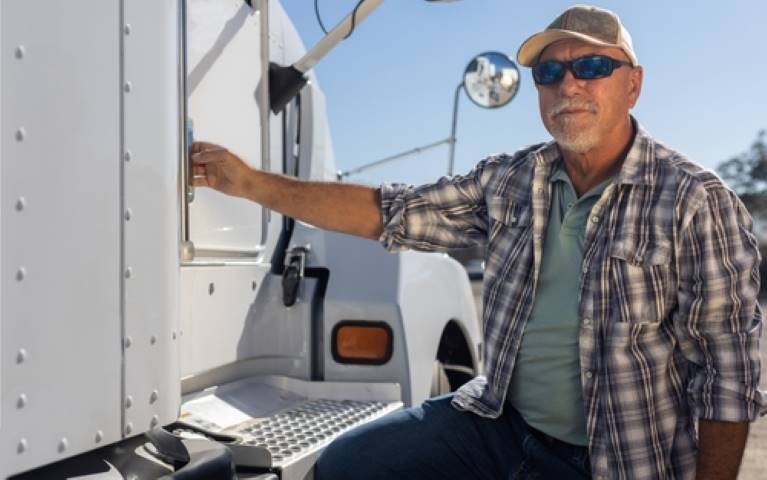 As part of the California requirements for obtaining a driver's license, a commercial driver's license (CDL), or employment with the Department of Transportation (DOT), you need a physical examination by a qualified physician. At Urgent Care and TeleHealth in Napa, Sonoma and Benicia, we conveniently serve residents and visitors to the San Francisco Bay area and the Wine Country.
Led by board-certified physicians and supported by certified Physician Assistants and Nurse Practitioners, the medial team strives to create a positive patient experience ensuring fast, efficient service with experienced providers.
They perform a full physical and can complete the necessary paperwork to fulfill your obligations. Schedule a DOT physical online or by calling the Urgent Care & TeleHealth office nearest you.
DOT Physicals Q & A
Why do I need a DOT physical?
The US Department of Transportation (DOT) requires physical examinations to ensure drivers are healthy and able to meet the physical demands of a their job, and qualify for a regular driver's license or a class A or class B commercial drivers license.
Physicians at Urgent Care and TeleHealth including Dr. Ian Ahwah are authorized providers of DOT physicals. The team provides the required examination and can complete all necessary paperwork as mandated by the DOT.
How should I prepare for a DOT physical?
To help improve the efficiency of your appointment, you should create a list of medications you take daily. Be sure to list the name of the medication, the dosage, and how long you've been taking the prescription.
You can also make a list of any questions you have for your doctor about health concerns you've experienced since your last physical.
What can I expect during a DOT physical?
During your physical, the medical team will review your medical history and discusses any injuries or surgeries you've had in the past. They also address existing health issues you have, such as diabetes, high blood pressure, and/or heart disease.
You also undergo a physical examination: Your doctor measures your height and weight, and he listens to your heart and lungs through a stethoscope, checking for abnormalities like breathing issues or heart murmurs.
During your physical, the team externally examines your internal organs, feeling for lumps or other issues of concern.
As part of your DOT physical, you might need to undergo a urine test. This part of the physical tests you for drugs and can also be useful as a screening for major health issues, such as diabetes, that could interfere with your ability to work safely.
Do I need to go somewhere else for a urine test?
No. At Urgent Care and TeleHealth, on-site laboratory services can test your urine, as well as do any necessary blood work. This means you won't have to leave the facility to have your DOT physical health screening completed.
If urine testing determines you have underlying medical issues, such as kidney problems or diabetes, the medical team can offer additional treatment information or refer you to a specialist for further care.
If you're applying for a job that requires a commercial driver's license, schedule a DOT physical online or by calling the office nearest you.
Testimonials
What They Say

"Very good experience here. Made an appointment this morning, got in quickly , filled out forms online beforehand. Only waited 5 minutes and was seen by efficient, professional doctor. Front staff were very friendly and professional. I highly recommend this office, especially if you are vacationing in Napa!!! ;)"
"Fast, thorough, clean, professional, courteous! And I love the text updates and alerts! I am an RN and felt that the care was exceptional."
"All of my questions and concerns were answered with care and respect. The staff is very knowledgeable to help any medical need. A++ for me here."